Kimberly came to Afrodita the first time to have hair cut. A  dramatical change came to her!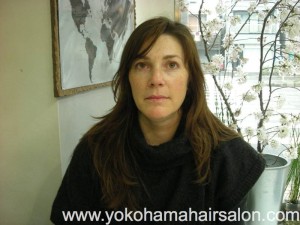 Her hair was not so much stylish with bang combed quite randomly and the end was not trimmed for a while. She wants to have a more stylish hair.
Yoshiko cut her hair in layers . The end part was trimmed, shaped up to frame around face and makes her face looks thinner.
Her bang was made to be thicker and side out to match with the whole hair style. This change also made her face looked more charming.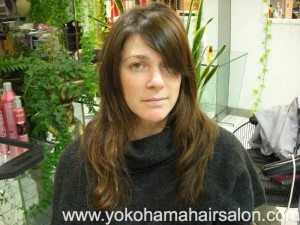 Kimberly's hair is much more volumous and glossy. She looks more stylish with pretty thin face. How wonderful to become much younger just by having a hair cut! Kimberly will definitely have a second visit to Afrodita.
https://www.yokohamahairsalon.com/wp-content/uploads/2013/07/Kimberly-DSCN4241.jpg
600
800
Yoshiko
https://www.yokohamahairsalon.com/wp-content/uploads/2019/10/AFRODITADORADO-1030x553.png
Yoshiko
2013-11-03 12:24:52
2019-12-03 07:04:13
Kimberly gets a fresher look with thicker glossy hair