Kristi's highlights and several visits.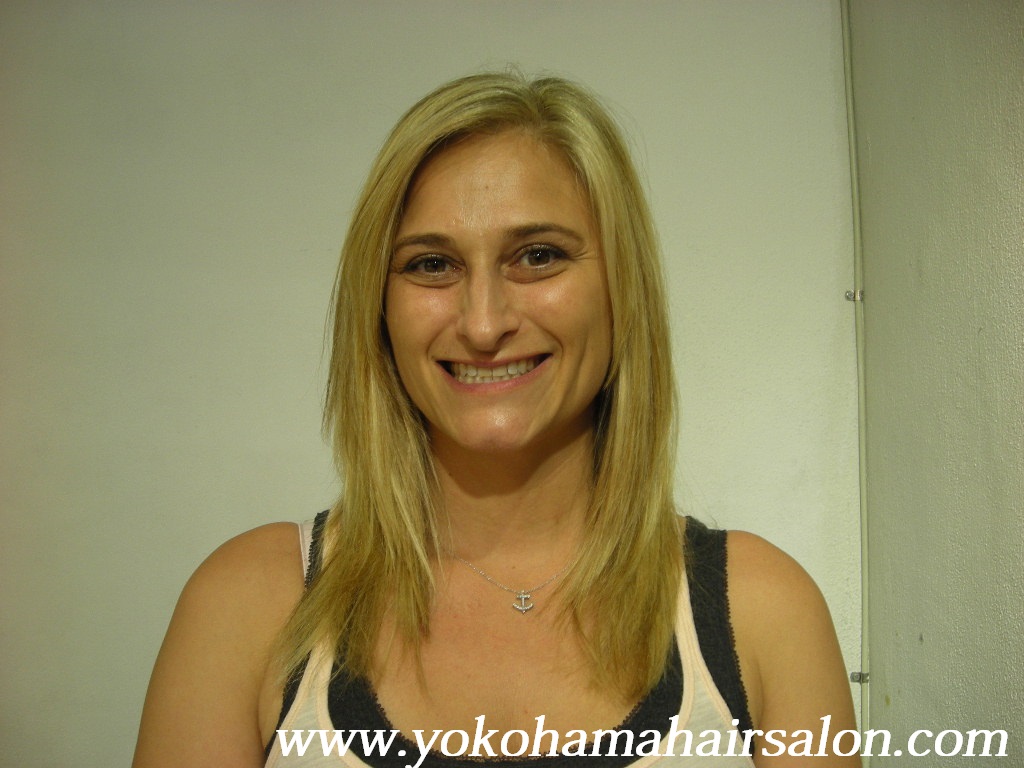 We got a visit from our regular Kristi together with her friend Amanda. They'd decided to get their hairr colored and cut, a long procedure, so coming together as friends is an awesome idea guys!
Kristi's hair had faded out and become a bit blonde.
Yoshiko gave her layered  highlights and lowlights with three different colors, giving her hair on overall lighter and shinier tone, while retaining a fair amount of depth. No reason to go too dark, just cause its autumn people! Even just cutting the tips will make hair look a lot livelier as these pictures can attest to.The verdict?Fresh and pretty.
Very happy with both their results, they ofcourse started to get hungry after hours of sitting around and gossipping  ;P
We heard they had a big thanksgiving meal afterwards, and no girls, you can't eat 'too much' on thanks giving. That day is eat what you want day! And so is christmas.. and birthdays.. and sundays? haha
Until next time!
–Update!–
Kristi's roots had been fighting back alot since last time, the contrast had become quite strong already. This time Kristi wanted to go lighter than before, but warmer and not the colder platinum she used before.
Not only did Yoshiko give it a cut at the ends to give it a healthier and more vibrant look, she also used a tooner to reduce the contrast somewhat.
We like this result alot.  Her long blond hair is very beautiful, and her cheeky smile reveals her satisfaction with the result aswell. ;P
–Update!–
Embrace yourselves for good results again. Kristi basicly wanted to patch it all up a bit, color and cut.
Yoshiko was happy to work on this fantastic hair again. She gave it some highlights and toner. Aswell as an interesting cut, as you'll see soon.
We especially like the small indication of a sidesweep, which adds to a bit of complexity and stylishness to her hair.
–Update!–
Kristi and her friend Amanda were in for another haircut and coloring.
She chose her high and lowlights to be with a bit more contrast than usual, which meant thicker looking strands of color. As always, looks amazing on her.  ;D
https://www.yokohamahairsalon.com/wp-content/uploads/2014/01/kristi-586.jpg
768
1024
Yoshiko
https://www.yokohamahairsalon.com/wp-content/uploads/2019/10/AFRODITADORADO-1030x553.png
Yoshiko
2013-12-05 11:28:57
2019-12-02 21:34:45
Kristi's highlights and several visits.