Effective Layer and High light for Jessica.
Jessica came to our salon with her cute daughter, she was really cute, by the way. But, since she'd given a birth, her hair texture has changed, she said.
At that time, she had shoulder length bob with the regrowth.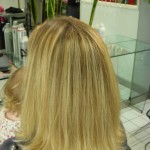 Jassica wanted to have nice' n' short leyer as she used to have which she showed us that picture.
But, bue to her texture at the moment, Yoshiko suggested her to have bit longer layer than the picrure. Yoshiko thought she need certain length that gives it nice heaviness to manage it easier for herself. to not go too puffy.
instead of that, Yoshiko recommended her to have more definition with the highlights.
After few works, Jessica finally got the style!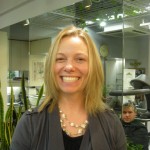 Actually, the picture Jessica showed us had shorter layer than this, especially the layer around face was just on her cheek on that. But, this length gives her much manageable hair which she can keep the style by her self! Also, those high and low lights gives 3D affect which feels lighter and more movement on it! We are glad that she liked it as well!
–Update!–
Jessica also came a second time to get her hair done. This time however she was going for something a little less ambitious, but not less stylish.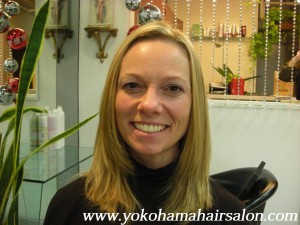 Yoshiko gave her a touch up on the roots, and then some low and highlights to give her some depth.
High and lowlights simply create some beautiful complexity in hair, and this was no exception. The blond has gotten more depth, and her hairstyle has achieved more depth than before.
Kickass! ;D